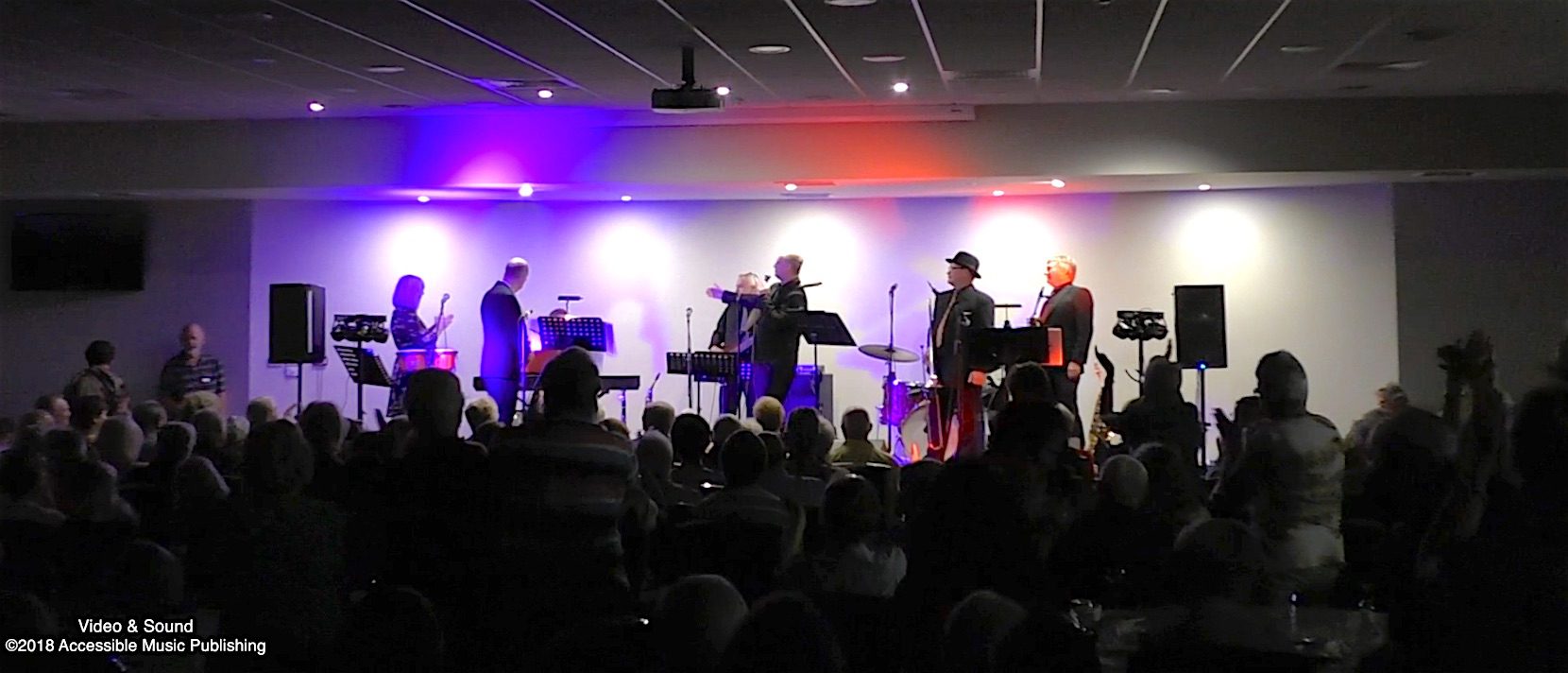 March Madness!
Well G'day to all!
March in my family is CRAZY because of all of the Birthdays we have in this month. It goes: 4 (Brother), 9 (mine), 13 (wife's), 15 (dad's), 17 (Nephew).This year we celebrated my wife Liz's 50th Birthday which was a lovely day with our dear friends. Liz is responsible for all the beautiful covers and artwork on this site. She is also a talented clarinetist (of international standard), cellist and now graphic designer…there's no end to her talents really.
So, music-wise, what's been happening? Well I've done some great gigs and guest appearances recently including a great gig with a fabulous pianist in Sydney, Kevin Hunt. Kevin and I gave a 2 hour show together (totally unrehearsed or planned) as part of the Kiama Jazz & Blues festival to a packed house and mulitple standing ovations, which was a lovely way to conclude a concert! You can see some of these performances on one of my YouTube channes here: https://www.youtube.com/user/andyfirthjazzmusic
Nova Swing gave a performance at the Newcastle Jazz Club a few weeks back to a sell-out crowd and ovations. We played some of the 30 or so new charts that I've done for the band since Feburary. They did a great job of these given that they'd had only 2 rehearsals before the gig and some of these were tricky charts, ie "Caravan", "Don't Be That Way", Sing, SIng, SIng", "Downtown" and others. Since then I've added "King Porter Stomp, Tuxedo Junction, Let's Dance, Night Train, The Stripper, an original of mine featureing Al Davey on trumpet called, "Speak to me" and about 5 or 6 others. You can see some of these at my other (new) YouTube channel: https://www.youtube.com/channel/UCVXLJD41zy2X4bt3XHS87mg/videos?shelf_id=0&view=0&sort=dd  Wow! crazy video URL hey?
I've also been busy working on an exciting series of new products for the shop here too. There's a series that I've wanted to do for years but I had to get "Scales are cool" done first before I could start this one! The series is called "FIT FINGERS" and I'm very excited by this series. The premise is based on a specially designed exercise that takes the player through major scales/harmonic and melodic minor scales in keys that I feel are right for the 3 levels that the book is aimed at: Level 1 (easy), Level 2 (medium) and Level 3 (Advanced). The thing that took so long to create with this project was the backing tracks. I wanted these exercises to be performed to the hottest, most swinging rhythm section backing that I could come up with! I even play through book 3 myself now and then just to stay in shape…it's not sight readable that's for sure, but it's great fun.
Think of this series as a solid 6-7 minute workout at a gym for your fingers. Level 1 and 2 is composed so as to work on the most important areas of technique for these levels and I tried to make it playable yet still challenging for these levels, so don't worry, this series will work for anyone from say grade 2-6 (AMEB/Trinity-Books 1 and 2) through to AMus/Professional (book 3). All 3 clarinet books are now done and will be formatted ready for sale by mid April! This series will also eventually be available for tenor sax, alto sax and flute.
The next project that I can't wait to release here is called "One Foot in the Groove!". This is the name of my young band of the hippest cats in my area that give me a chance to write more contemporary groove based things. "One Foot in the Groove" gives me a chance to explore what's happening outside of my world Classical, Dixie, swing and Be Bop. So I decided to make a book with performances and backing tracks using the crowd noise and reaction to a few live gigs we've done so that the book feels and runs like a live concert in front of a real crowd. The grooves are the latest loops that I could source and relate to enough to write some interesting and groove-based tunes over (complete with solos). Liz and I listen to the recordings from this book a lot in the car as it just feels like a normal live gig CD release. I've tamed the solos down to fit the levels of each piece as my live solos get a bit out of control at times, so everything is playable and catchy. This book is basically finished now, all I need to do is edit and few things and do the first stage indesign format before Liz takes over and really makes it all look great with her graphic skills.
Here's a sample of "One Foot in the Groove": "Close To Me" (Andy Firth)
Well I hope you all have a wonderful Easter holiday break and celebrations or if you don't celebrate Easter, that you enjoy the month of April until I catch up with you all again.
Thanks so much for your kind comments here and for visiting and shopping at andyfirthmusic.com
Cheers!