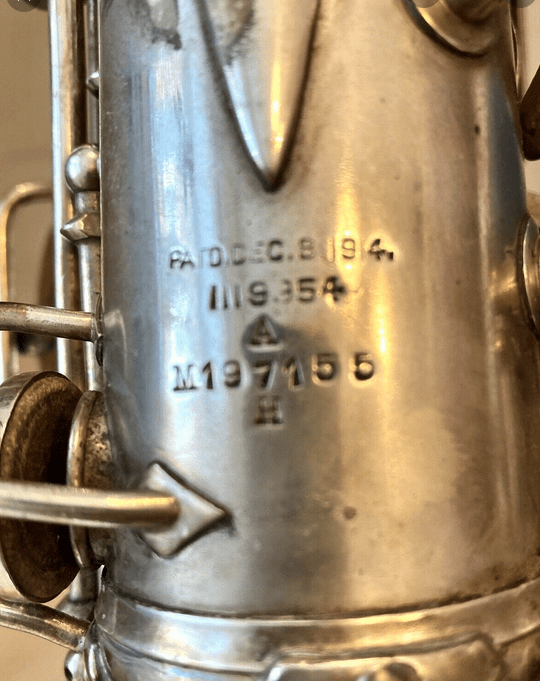 Buying woodwind instruments
Buying woodwind instruments
I've recently noticed a few "rare, vintage" wind instruments going up for sale on FB marketplace and eBay. Here's some advice that will save you a lot of disappointment and grief.
1. Always check under or around the thumb rest/plate for a "H" or "HP" before buying a vintage wind instrument.
This mark is one of immediate obsolescence and doom for anyone wishing to play this instrument in a modern (1920-today) musical setting.
It means that the instrument has been made to work at 457 Hz pitch, not the 440 Hz pitch that almost all instruments are now tuned to. That's about 4% higher than today's wind instruments!
You can not (to my knowledge…and I have tried many times) adapt or alter the pitch of these high-pitched instruments (clarinets, flutes, saxophone and brass inst as well) to 440 Hz pitch. From the 1920s until about the 1950s, makers used an "H" or "HP" to signify a high-pitched instrument (457 hertz) and an "L" or "LP" for a low-pitched one.
High-pitched instruments are largely useless as instruments in the 21st C and are only of use as a solo (and I do mean Solo) instrument. Some companies in India, the Middle East and China still make high-pitched instruments and many do not bother to mark them with an "H" or "HP". So, buyer beware as the saying goes.
You will also find that most vintage woodwind instruments do not have the various alternate fingering and high register keys that are commonly used in today's repertoire and publications, such as the high "F#3" and "G3" keys (saxes).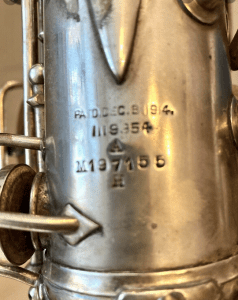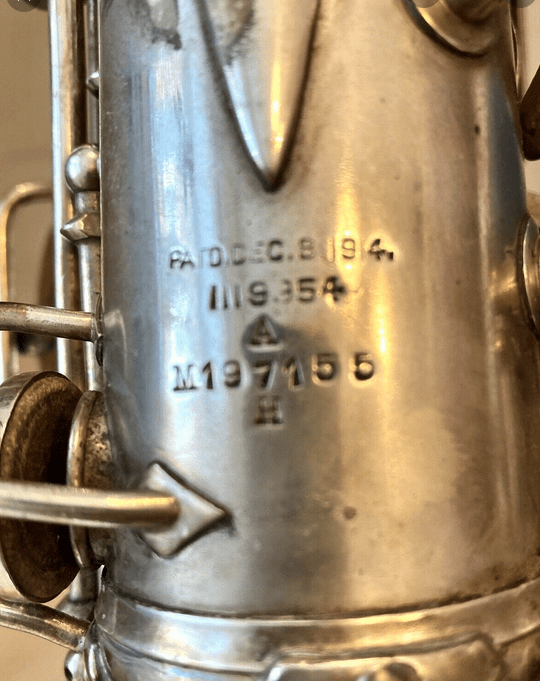 Photo: Wikipedia (public domain use)
2. ALWAYS ask an experienced player or reputable teacher to try an instrument and evaluate it for you BEFORE you buy it.
Sellers are sometimes not at all aware of what they are selling and some don't even care what they are selling as long as someone gets lumbered with it!
I saw a "rare brass flute" on market place recently (soprano sax!). You can also find comments like "A brilliant instrument for a beginner as it has passed many AMEB exams and is a winner of eisteddfods!". Some people do not have a clue about what they are selling.
If the seller can't organise this or won't allow for a test of the instrument, DON'T BUY THE INSTRUMENT!
It's better to pay a player some money than to find out you've bought a "dud" or faulty instrument. Think of buying an instrument like a car and applying the same seriousness, care and thoroughness.
There are some very fine vintage and older model instruments for sale from time to time but the seller usually knows the value of what they are selling and will always give an accurate description of the instrument/s for sale. Including the brand, register, (soprano, alto, tenor, baritone etc). The key of the instrument, whether it is high or low pitched (vintage woodwind instruments) and usually, the serial number, year of manufacture, country of manufacture and all manner of technical and performance history, features of the instrument that only a player would know.
If a seller of a "rare" or "vintage" or "valuable" instrument doesn't have a detailed and comprehensive description for the instrument they are selling,(especially woodwind), be very wary. Even if they do, still seek the advice of a reputable player, or teacher before you buy it. This one act could save you a lot of money and regret. Most teachers and players are happy to take a moment to click on a link and give you some advice about an instrument that's for sale. Especially if it's being listed as "rare", "vintage" or "valuable".
4. Always buy an instrument based on professional players' and reputable teachers' recommendations. Don't be tempted to buy an instrument because it's cheap, on sale, looks "cool" (whatever that means), comes with extras and accessories or is pushed on to you by a keen shop assistant.
The players and teachers are the ones that truly know because they have had to spend a great deal of their own income over the years trying to find the finest instruments on the market that meet their requirements. They are also excellent sources of information about what works well for students, as many players also teach.
5. Never assume that just because you or your child is a beginner that they, or you, only need a second-hand, cheap instrument.
This attitude has cost people more money than needed and can even curtail a student's musical journey because they blame themselves for not getting results when it's the instrument that's at fault.
Always buy the BEST, most modern instrument you can afford for yourself or your child. It will save you money and grief in the long run!
I hope this helps someone out there to avoid buying a sub-quality instrument or in a worst-case scenario, spending a lot of money on a very old but obsolete instrument.
Cheers! Andy Firth