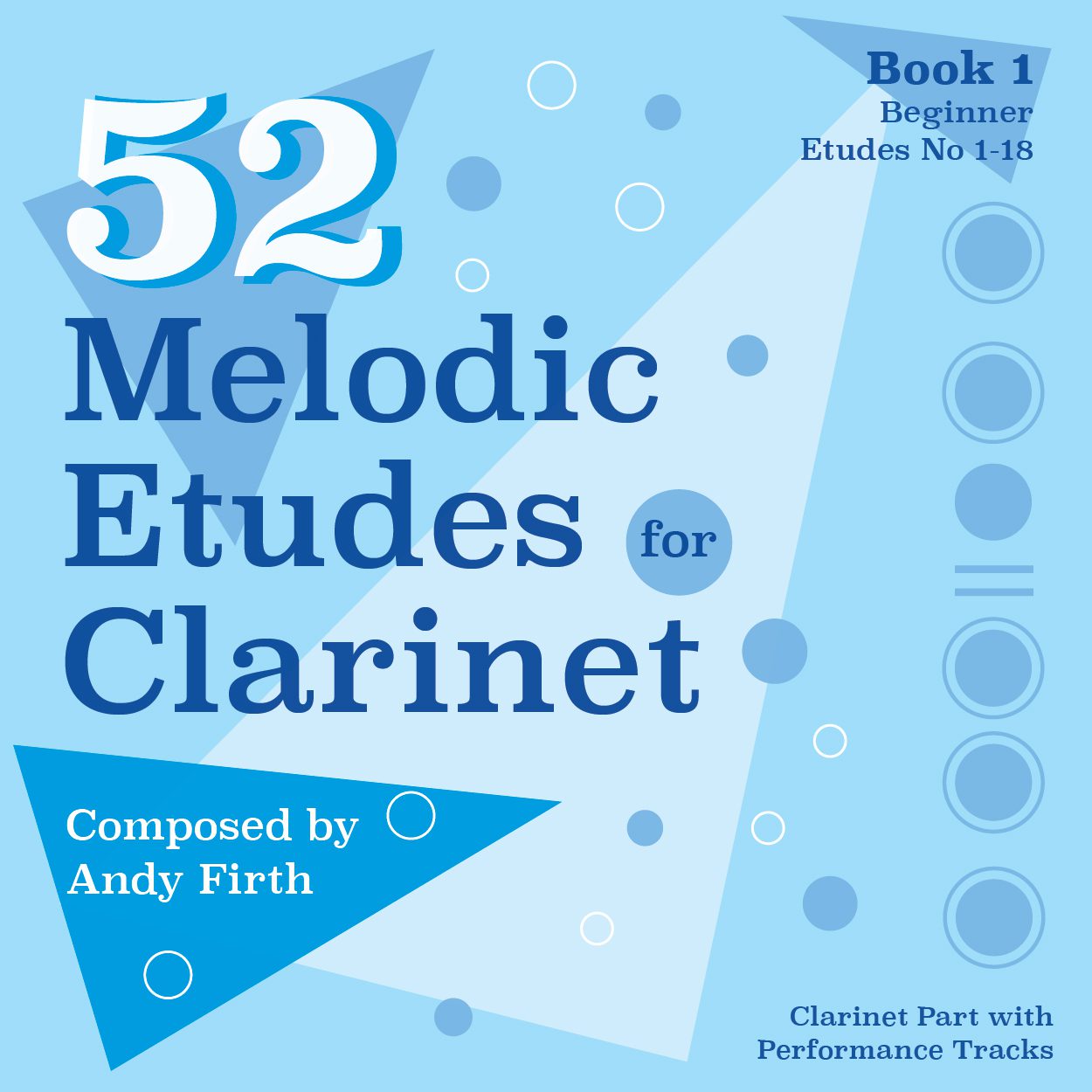 PRODUCT PEEK 2: 52 Melodic Etudes-Book 1
PRODUCT PEEK 2: 52 Melodic Etudes-Book 1
52 Melodic Etudes (books 1, 2 and 3) have been written for students and players that like a variety of musical styles when practising studies and developing techniques.
The books range from beginner, intermediate to advanced levels which make up the 52 etudes over the three books.
BOOK 1: Beginner Level
Etudes: 1: Show Time. 2: Daffodils. 3: Windmills. 4: The Big Parade. 5: March to Glory. 6: Rev it Up!  7: Soaring. 8: Mission Improbable. 9: Who Knows? 10: Triple Trouble. 11: Swingin' on a Saturday Night. 12: Mozart Goes to the Bahamas. 13: Gershwin Goes to Birdland. 14: The Golden Spinning Wheel. 15: Down Time. 16: Ups & Down. 17: Blue Waltz. 18: Maybe This Time.
This level explores the basic technical and tonal challenges that most beginner players face when learning to play the clarinet, saxophone or flute.
Areas of focus:
Crossing the break into upper registers, articulations, basic syncopation, dynamics, smooth finger technique.
Styles Covered:
Classical, Swing, Ragtime, Blues, Rock, Funk, Latin, Tango, Hip Hop, Be Bop, light Pop, Easy listening, and Adult contemporary
Demo video of some of the etudes: