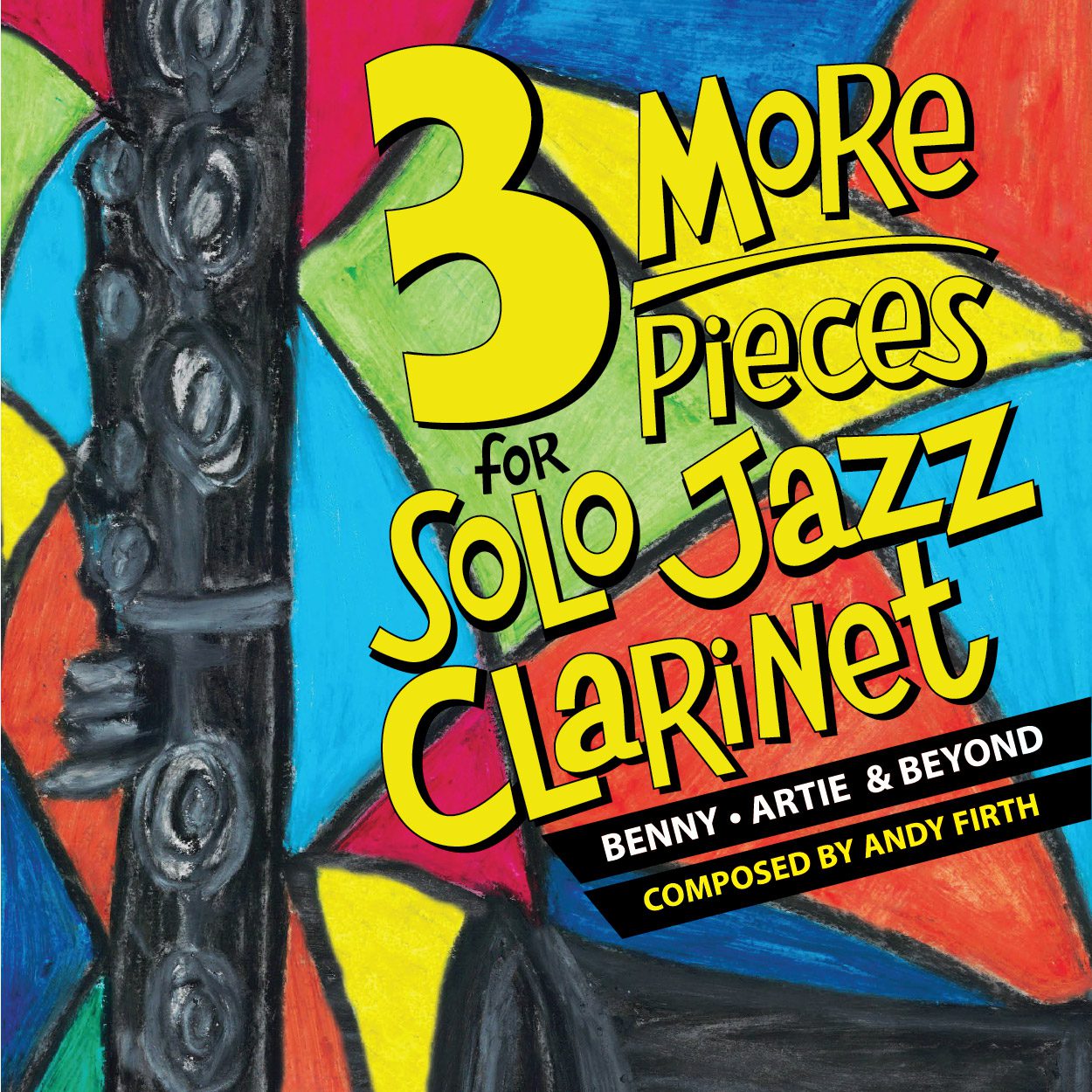 Product Peek No.1: 3 Pieces for Solo Jazz Clarinet and 3 MORE Pieces For Solo Jazz Clarinet
Product Peek No.1
3 Pieces for Solo Jazz Clarinet and 3 MORE Pieces For Solo Jazz Clarinet (Both pieces are advanced level)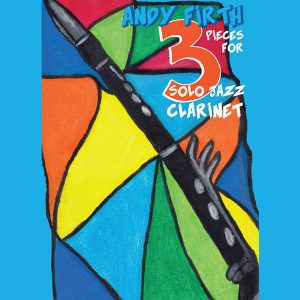 One of the most popular and biggest selling works on the site, the "3 pieces for solo jazz clarinet" began life as a single movement "rhapsody for jazz clarinet" but as I thought more about the need to acknowledge and pay homage to three of my friends, (each one giants in jazz clarinet), I decided to write three movements, one for each player.
3 Pieces for Solo Jazz Clarinet: THE TRIBUTES:
Eddie Daniels. Perhaps more than any other clarinetist, has mastered not only the world or classical clarinet performance but also is equally adapt at performing within jazz, Latin, funk and other contemporary styles of music. His astonishing technical control and beauty of tone coupled with his formidable harmonic insight has taken the clarinet to new uncharted waters and I believe that Eddie has created a rich and vibrant legacy to the instrument and for all clarinet players-one that will endure for many years to come.
Don Burrows. Although Don is a household name in Australia, it is an unfortunate truth that his recordings and performances have not been documented and perpetuated in to the 21st Century. Don's clarinet style and performances were, and continue to be, a major inspiration for my own playing and I am saddened that this Australian jazz colossus' achievements and recordings have not received the accolades and celebration that they so richly deserve. Nevertheless, Don Burrows' jazz recordings are, in my mind at least, up there amongst the heady heights of Benny's, Eddie and Buddy's jazz clarinet performances and I implore any player performing this piece to do all that you can to locate and listen to his early clarinet recordings.
Buddy DeFranco. Long before I knew of Don's recordings, my earliest recollections are of a recording that my father had of the Glenn Miller band directed by Buddy DeFranco playing the hits of the Tijuana Brass. This record and the music on it reached deep inside of me and electrified every morsel of my being and in some ways still does-I love it! I have it copied on to two reel to reel tapes and I regularly play it on my mid 1970's Akai 4000DS reel to reel tape machine. Digital can't come close to the real (reel) thing in my opinion…but that's a discussion for another time.
I remember hearing Buddy's amazing clarinet solos soaring over the top of the band and every time I heard them, it further confirmed to me that no matter what it took, I had to be able to make this type of music. It was from this moment on that I dedicated my life and energies in a single-minded effort to be as good as I could become on the clarinet. I love Benny Goodman's recordings and playing and I always will, but Buddy DeFranco's clarinet playing leaves me breathless and totally inspired to keep trying to be able to play this well.Two of the greatest moments in my life were being introduced by Buddy at the Buddy DeFranco Jazz Festival in 2007 as Buddy's guest artist and then having the honour to invite Buddy as my guest artist at my Carnegie Hall debut in 2008. Buddy DeFranco's recordings are an ESSENTIAL part of any jazz clarinetist's library and these must be listened to and studied thoroughly.
Now when I say these pieces are for advanced level players, I really do mean advanced level, they are definitely not designed for novice or intermediate to advanced level. They start at hard and go to super hard! If these pieces were chili peppers we would be talking, "wow that's hot!" to "quick! call the fire brigade!" (the jazz partita in the "3 pieces for solo jazz clarinet" for example).  It was never my intention that these works would be played by anyone but players with a seriously good technique.
3 MORE Pieces For Solo Jazz Clarinet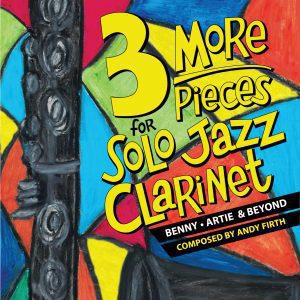 This work was a logical and necessary follow up to the "3 pieces for solo jazz clarinet". Necessary because the original work omitted the great jazz clarinet icons, Benny Goodman & Artie Shaw, something that I felt a pressing need to rectify as soon as I could.
ABOUT THE MOVEMENTS: "Benny" The first movement of this work, "Benny", begins with a phrase taken from Goodman's clarinet solo break in one of my all-time favourite Goodman recordings : "After You've Gone" (The Benny Goodman Sextet -Columbia Recording 36781). The theme is based on a typical set of chord changes that reflect the style of Goodman's own brilliant compositions, "Rachel's Dream" and "Slipped Disc". This style of Goodman inspired invention continues through until the ballad section which is largely representative of Goodman's famous hit versions of the popular 1930s standards, "Memories of You", "Moonglow" and "Body and Soul", the simple melody being peppered with "Goodmanesque" flourishes and figures here and there. The next section is inspired by one of Goodman's most famous recordings: Louis Prima's, "Sing, Sing, Sing" from the history making Carnegie Hall concert of 1938. Then the final section this movement is a recapitulation of the first up tempo theme culminating in a trill and final figure."Artie" This movement is wholly and solely inspired by Shaw's composition and his band's main theme, "Nightmare" as
this is the piece that I feel best represents Shaw's style and playing. The morose and slow moving tremolos are reminiscent of the lower brass riffs in "Nightmare" and the theme, although original, is inspired by Shaw's theme for "Nightmare", the difference being that I have incorporated blues progressions for this movement in order to represent his "Concerto for Clarinet" and "Interlude in Bb" as well. The sweeping glissandi, challenging high register melodies, blues drenched figures and nuances are all very much in keeping with Shaw's exuberant and spine tingling style of clarinet playing.
"Beyond…"This movement is representative of the styles, techniques and sounds that were not part of Benny and Artie's musical world or recordings during the 1930, '40 and '50's. There has been so much more music that has come and gone since these great clarinet kings ruled the airwaves, namely that of, rock, funk, modern jazz which have now have been opened up to the clarinet player of the 21st (and future) centuries via educational writing, the internet , TV and ground breaking recordings by contemporary jazz exponents of both the clarinet and saxophone.
I would love to hear from anyone that wants to know more about these pieces of that has performed or tried these works!
Cheers!